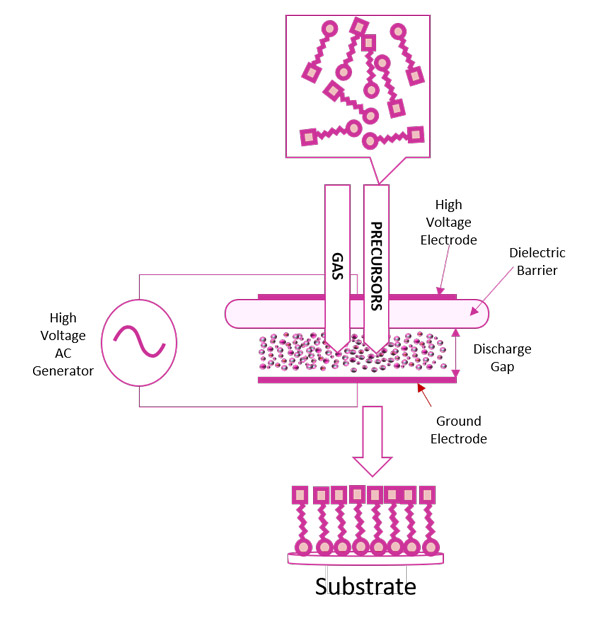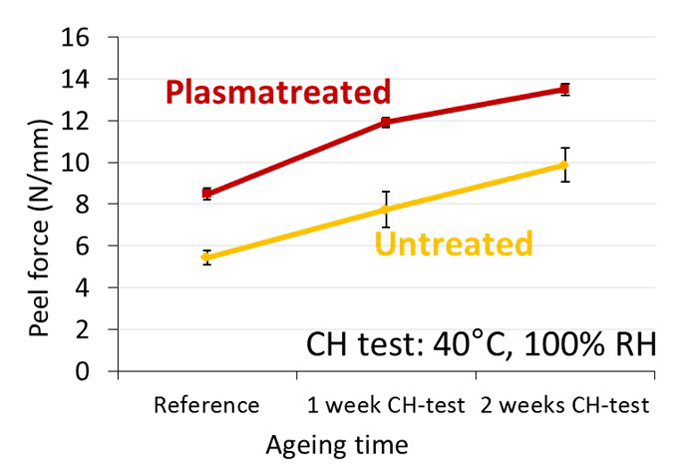 Injection and control of a range of gases to provide a choice of reactivity levels (N2, O2, Ar, He, Ammonia mixtures, etc.)
Injection and control of various precursors in the plasma enabling functionalization of the treated surface (gases, liquids, a mix of liquids, colloidal suspensions, etc.)
This unique combination provides functionalization with high retention of functional groups as the integrity of the chemical precursors introduced in our system is maintained.